Spanish classes for couples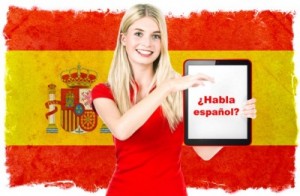 Pair work is working together in pairs/couples and one of the main motivations is to feel encouraged to speak Spanish to increase the opportunities for talking in the class. Students have to answer comprehension questions and give reasons, or excuses or well-structured statements, clarify ideas and concepts and understand and make oneself being understood by the other part. Pronunciation can be corrected all the time. Working in pairs is important because it gives learners a chance to explore new language without pressure and it gives an accurate and personalized feedback from the teacher. So classes for couples can be very productive.
These kind of lessons provide learners with more speaking time, chances to change the pace of the lesson, putting the spotlight off the teacher but onto the students' attention, necessities and efficiency. It gives students a sense of achievement when reaching team goals as it teaches them how to lead and be led by someone other than the teacher.
Become one of so many people speaking Castilian! Do you want to know more about the distribution of the Spanish language click here